Pregnancy & Post Natal Pilates
I have been teaching pregnancy and post natal classes and 1:1 sessions for over 15 years, having gained a specialist teaching qualification in Ante & Post Natal exercise instruction. Pilates & Yoga offers many benefits during and after pregnancy and the programmes are designed specifically for each of the three trimesters and up to twelve months after the birth of your baby.

Pregnancy Pilates
During this time, the aim is to maintain fitness levels and adapt the exercises to support your changing body.
Pregnancy Pilates & Yoga exercises will focus on:-
· Good posture and alignment
· Pelvic floor exercises
· Lateral, thoracic breathing to assist with release of tension
· Stabilising abdominal work to support the back, pelvis and hips
· Mobilisation of the spine
· Relaxation.

​Post Natal Pilates
The aim during the post natal period is to regain pre-pregnancy fitness levels, with the consideration that the post natal period can last up to 12 months after the birth of your baby. Adaptations to exercise are therefore required, to allow for any presence of the pregnancy hormone Relaxin, the type of birth experienced and other possible conditions, such as Diastasis Recti, Symphysis Pubis Dysfunction & other related Pelvic Girdle Pain issues.



Powered by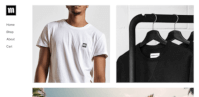 Create your own unique website with customizable templates.