What is the 'Reformer'?
The Reformer machine was created by Joseph Pilates and is one of four main pieces of equipment used in the pilates studio repertoire.
The Reformer's design of springs, ropes, pulleys and sliding carriage allows both assistance and resistance to the exercises. The Reformer allows a gradual and less forceful stress on joints and ligaments, whilst still providing a challenging and beneficial workout, from beginner to advanced levels. Working in a 'closed chain' environment, where there is connection to a solid, non-moving surface, means that there is improved alignment and therefore better and more efficient muscle use and movement.
Whether you are new to Pilates, or have matwork experience, the Reformer offers a varied, fun and rewarding challenge to all age groups and fitness levels.
Powered by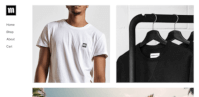 Create your own unique website with customizable templates.