Low Back Pain
More than 80% of the adult population suffer from low back pain at some time in their life. It is one of the most common reasons why people take time off work, and may be distressing and frustrating as quality of life often suffers. Yet gentle, effective exercise, delivered by a properly trained exercise professional, can often help with the prevention and management of low back pain. This was underlined by the publication by NICE (National Institute for Health and Clinical Excellence) in 2009 of medical guidelines recommending that people with persistent non-specific low back pain should be encouraged to stay physically active and exercise

Good Back Care
It is important to keep your back fit and healthy. This does not only put you in the best position to prevent back pain, but also enables you to control back pain when it strikes.

Staying active
It is important to keep your back fit and healthy by staying active and participating in regular physical activity. There is no need to run a marathon or become a fitness fanatic to achieve this; small changes to your life style can make a real difference.
Looking after your posture
Your spine is a very flexible and strong structure that can cope with many of the stresses in daily life.
Your spine is a 'S' shape and it is important to keep this natural curve of your back when sitting. Good chairs follow this natural curve of the back.
When kneeling, bend from the knees and not from the back, especially when you are having to lift something at the same time.
Keeping your back flexible
Flexibility is one of the key characteristics of your back. To improve or maintain the flexibility in your back you can do mobilising exercises. You will feel that is especially important to do this after you have been in one position for a long period of time.
Besides doing some mobilising exercises at home, you can also take part in a structured exercise classes that focus on balancing mobilisation with stabilisation.
Lifting
Lifting heavy or awkwardly shaped items can be a risk factor for back pain, especially when you have to lift repetitively. To reduce the chances of lifting giving you a back injury, you should use manual handling aids and the correct technique.
Healthy eating and drinking
A healthy diet and drinking sufficient water is important for everyone, including people with back pain. It has been suggested that drinking sufficient water is important to keep the intervertebral discs hydrated.
For more information on back care and pilates - www.backcare.org.uk/www.bodycontrolpilates.com
Powered by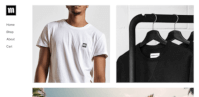 Create your own unique website with customizable templates.